The Consortium of National Law Universities (NLUs) has released the CLAT 2023 application form today, August 08, 2022. CLAT registration 2023 is open on the official website - consortiumofnlus.ac.in.
The last date to fill the application form of CLAT 2023 is November 13, 2022.
Aspirants can fill and submit the application form of CLAT 2023 in five steps as mentioned below.
1. Online CLAT registration 2023
2. Filling out the application form and uploading documents
3. Application form submission
4. Fee payment

To Know More-CLAT 2023 Eligible Criteria
To Know More-CLAT 2023 Syllabus
To Know More-CLAT 2023 Exam Pattern
To Know More-CLAT 2023 Preparation Books
Step-by-step process of CLAT 2023 registration
CLAT 2023: Prerequisites for CLAT Registration
You must check the below-mentioned documents required to upload while completing the CLAT Online Form.
1. Class 10th and 12th mark sheets
2. ID and address proof with proper details mentioned (Aadhar Card/ Driving License/ PAN Card)
3. Residential address for communication
4. Personal mobile number
5. An official Email ID. The Consortium will send necessary communications to this email.
6. Passport-size photograph with a plain background
7. Signature of the candidate
8. Category certificate if a candidate belongs to SC/ST/OBC category
9. Relevant PWD certificate issued by the competent authority (if applicable)
10. Relevant BPL certificate issued by the competent authority (if applicable)
CLAT 2023: How to Registration?
• Visit the official website of CLAT 2023 - consortiumofnlus.ac.in.
• Open the CLAT 2023 portal and click on new registration
• Fill CLAT registration form by entering your contact number, email ID and name and submit
• Enter the OTP received on your mobile number and email ID to complete registration.
CLAT 2023: What to do next?
After registration, Aspirants should login and access the application form of CLAT 2023. The application process is divided into five sections - personal details, communication details, educational details, preferences, and reservations.

CLAT 2023: Application Form - Personal details
• Upload a recent passport size photograph and signature as specified
• Enter personal details such as name, date of birth, parents' name, gender, nationality, residential status, and NRI category status (if applicable)
• After filling all details, click on "Next" option and move to communication section
Enter communication details
Aspirants have to provide the following information in the communication section.
• Permanent address
• Correspondence address
• Email ID and mobile number
Save the details and click on Next option
CLAT 2023: Application Form - Education details
Aspirants applying for UG CLAT 2023 will have to provide the following information.
• Qualifying exam name
• Name of the board or university
• Passing status - Appearing/Appeared or Passed
• Month and year of passing
• Percentage/grade
Aspirants applying for CLAT LLM will have to enter the graduation details in addition to the above-mentioned details.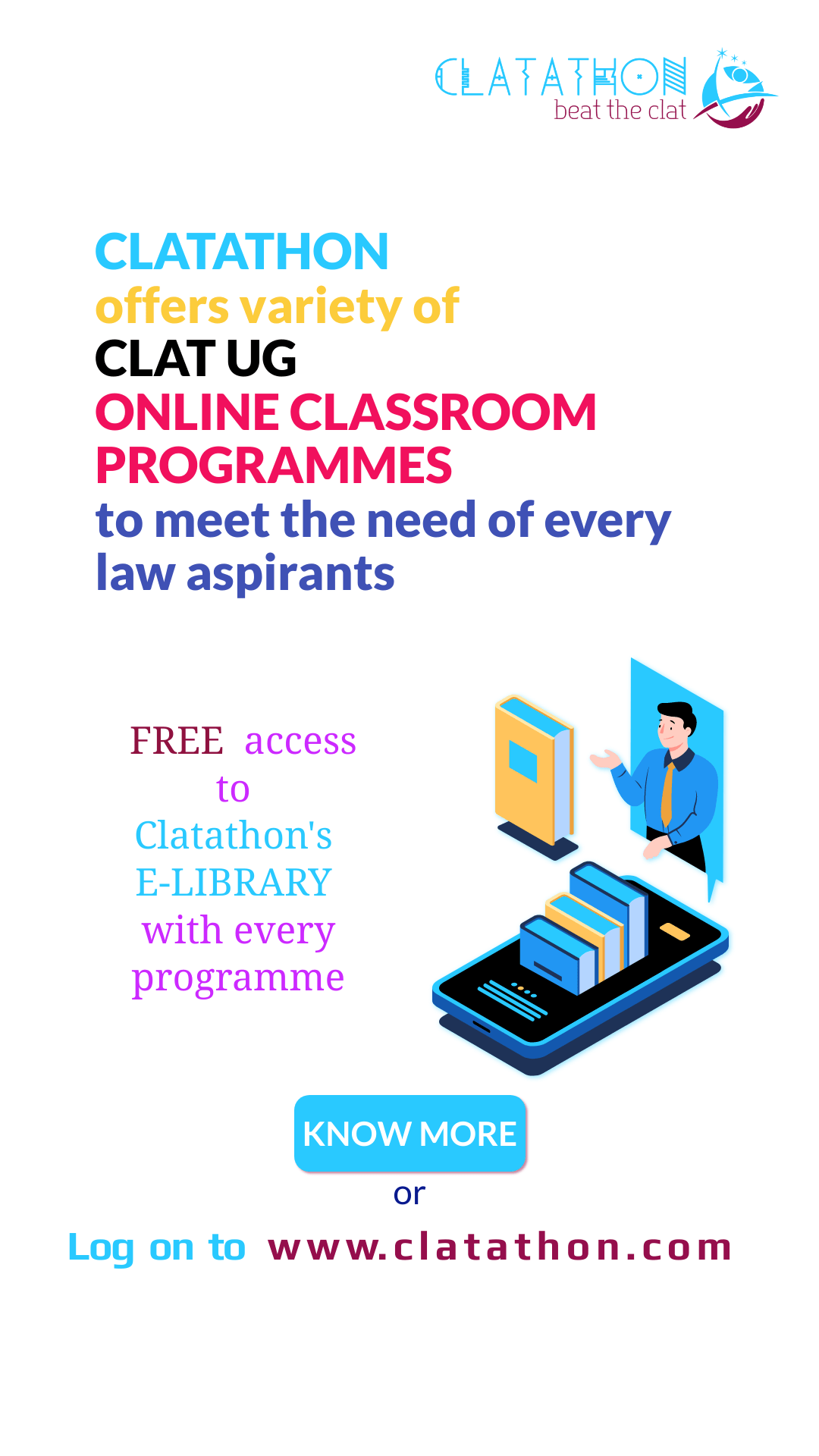 CLAT 2023: Application Form - Enter Test Centre Preferences
CLAT 2023 will be conducted in around 131 exam centres across the country. Aspirants can select any three exam centres in the order of preference. Note that the allotment of exam centres will be based on the candidate's preference and availability of seats in the preferred exam centre. The list of test cities is given below.
CLAT 2023: Exam Centres
| | | |
| --- | --- | --- |
| Agra | Haldwani | New Delhi |
| Ahmedabad | Hisar | Patiala |
| Allahabad | Hooghly | Patna |
| Amrawati (Maharashtra) | Hubli /Dharwad | Puducherry |
| Amritsar | Hyderabad | Pune |
| Aurangabad | Imphal | Raipur |
| Barasat | Indore | Rajahmundry |
| Barrackpore | Jabalpur | Ranchi |
| Bengaluru | Jaipur | Salem |
| Bhopal | Jalandhar | Shillong |
| Bhubaneshwar | Jammu | Shimla |
| Bilaspur | Jamshedpur | Siliguri |
| Calicut | Jodhpur | Sonepat |
| Chandigarh | Kanpur | Srinagar |
| Chennai | Kanyakumari | Surat |
| Chittor/Tirupathi | Kolkata | Thane |
| Coimbatore | Kota | Thiruvananthapuram |
| Cuttack | Kottayam | Tiruchirappalli |
| Dehradun | Kurnool | Tirunelveli |
| Durg | Kurukshetra | Vadodara |
| Ernakulam | Lucknow | Varanasi |
| Faridabad | Madurai | Vellore |
| Gandhinagar | Mangalore | Vijayawada |
| Gangtok | Meerut | Visakhapatnam |
| Ghaziabad | Mohali | Mysore |
| Gorakhpur | Mumbai | Nagpur |
| Greater Noida/ Noida | Muzaffarpur | Navi Mumbai |
| Gurugram | Guwahati | Gwalior |
CLAT 2023: Enter Reservation Details
Except NLU Jodhpur, all other National Law Universities offer domicile reservation. Aspirants, who are eligible to apply under domicile category seats should select the reservation status. They will need to upload a domicile certificate in PDF format, issued by a competent authority. The reservation policy of NLUs is as mentioned below.
NLUs offering domicile reservation
NLUs

CLAT seats

State quota

(Domicile and Category)

All India seats

180

25%

135

132

25%

99

120

50%

60

West Bengal National University of Judicial Sciences, Kolkata

132

36%

91

120

27.5%

87

170

50%

85

172

25%

156

169

52%

81

180

10%

162

138

66%

54

60

51%

31

106

25%

79

120

50%

60

60

48%

31

138

40%

54

114

50%

57

150

63%

55

120

62%

46

60

62%

23

120

25%

90

120

40%

48

120

25%

90

Total

2801

1674
The list of reservations catagories in CLAT 2034 are:
• Schedule Tribe(ST)
• Schedule Caste(SC)
• Other Backward Catagories (OBC)
• State Quata for the candidates in which NLU located
• Physically Disable candidates (PWD)
• Foreign National Candidates (NRI)
• Kashmir Migrants
• Candidates belonging to the North-Eastern States
CLAT 2023: The common mistakes while filling the CLAT Application Form
√ Filling the name incorrectly. It is mentioned to fill the full name as per the Class 12th or Class 10th certificate. Don't miss out on the middle name (if given in the certificate).
√ Mention the correct category especially in the case of NRI or NRI Sponsored category. You can claim a seat in a better college with this choice if you really have some NRI relative ready to pay for your education at an NLU.
√ Ignoring the test centre preference list by just mentioning the hometown in the first preference. You must make sure the other 2 preferences are closer to your hometown for minimum traveling in case don't get the exam centre as per your first choice.
√ Missing the state-specific reservation you're eligible for. In the hurry to fill the form, we miss out on checking the category reservations we can claim at the college from our state. For example, if I belong to Kolkata, I am eligible to claim seat reservations at WBNUJS, Kolkata. (Check carefully before filling the "Reservation" Tab)
*Note: We've highlighted the above points to make sure there isn't any scope of anxiety or cancellation of candidature on behalf of such mere information.
CLAT 2023: What to do before Submitting CLAT Application Form
After filling all the details, Aspirants should take a preview of the CLAT 2023 application form and submit it
CLAT 2023: Application fee payment
Aspirants who have completed the application process can submit the application fee for CLAT 2023 online, by using the payment gateway. The application fee details are mentioned below.
Category

Fee

Mode of payment

General/ OBC/PWD/NRI/PIO//OCI category

Rs. 4,000

Online:

Net Banking

Credit Card

Debit Card

SC/ST/BPL category

Rs. 3,500
Online-Mode Payment Details
You can pay the application fee with the use of a Debit/ Credit Card/Net Banking. Bank Transaction Charges shall differ depending on the payment option you have chosen.
♦ Card mode: Select the card type-Debit or Credit Card. Then enter the Debit/Credit Card details, including card number, expiry date, and CVV number.
♦ Net Banking Mode: Select the preferred bank from which you want to make the payment, enter the Net Banking User ID & Password, and make the transaction online
Offline Payment Mode (E-Challan)
• Offline payment requires an e-challan generation followed by cash payment at the bank.
• You must take a hard copy of a blank challan to the concerned bank.
• The Cheques, DDs, or other instruments/modes of payment won't be accepted.
• PDF format of an e-challan is available, and it is the only acceptable format for offline or cash payment for CLAT.
Overhead charges for online or offline payment
Those filling in the CLAT apply Online Form are meant to bear extra charges when making the payment through online or offline mode.
You can check the related information in the table below:
Bank charges details

Transaction charges on Credit card

0.75%

Transaction charges on Debit card

1.00%

Transaction charges on Net Banking

INR 5 for all banks

INR 0 for HDFC Bank

Transaction charges on Diner cards

0.75%

Transaction charges for offline (challan) payment

INR 0
CLAT 2023: Application Form Correction Window
The consortium will also provide a correction window for CLAT 2023, soon after the closing of the application form of CLAT 2023. The application correction window may be provided for two to three days during which the Aspirants can review their CLAT registration form and make necessary changes.
CLAT 2023: Helpdesk
In case of any discrepancies or issues in CLAT 2023 application form, Aspirants can contact the NLU consortium through the official helpline as mentioned below.
Email - [email protected]
Contact number - 08047162020 (10:00 am to 05:00 pm on all working days)
To get in touch, write to us at- [email protected]
Follw us